Writing Workshops
Carla's acclaimed workshops are fun, engaging, interactive, and effective! Improve writing skills with her unique tools and strategies.
Learn to:
Banish bureaucratic blather
Compile a spot-on resume or input for a performance review
Nail that essay for college applications
Create compelling grant submissions
Compose effective email designed to get results!
Perfect for private business, corporations, governmental organizations, NGOs,  and students, too (high school through graduate school). Need something else? Carla will tailor to your needs! Workshops can range from one hour to two days.
Powerful writing tips the balance between success and failure. Schedule a workshop … let Carla help tip the balance in your favor!
Reviews from Carla's two-day writing workshop for a corporate client:
Carla's credentials prove she's an exceptional writer, but she is also a great presenter!
The writing workshop was awesome! I will use her techniques in my writing from now on.
Wonderfully interactive. Activities in the writing workshop are engaging and emphasized how less is more.
These examples and explanations were absolutely helpful. The flow of the class was great and most enjoyable.
The writing workshop and reference material were invaluable! The course was spot on!
Business
Corporate, Government,
Nonprofits
Student
College Essays, Graduate School,
Personal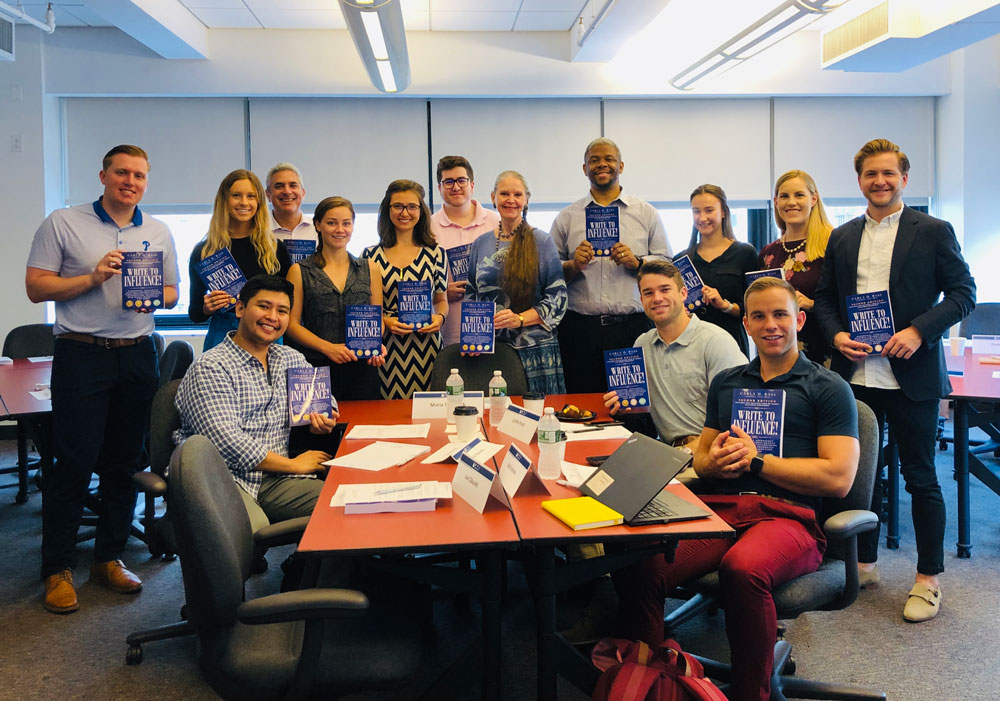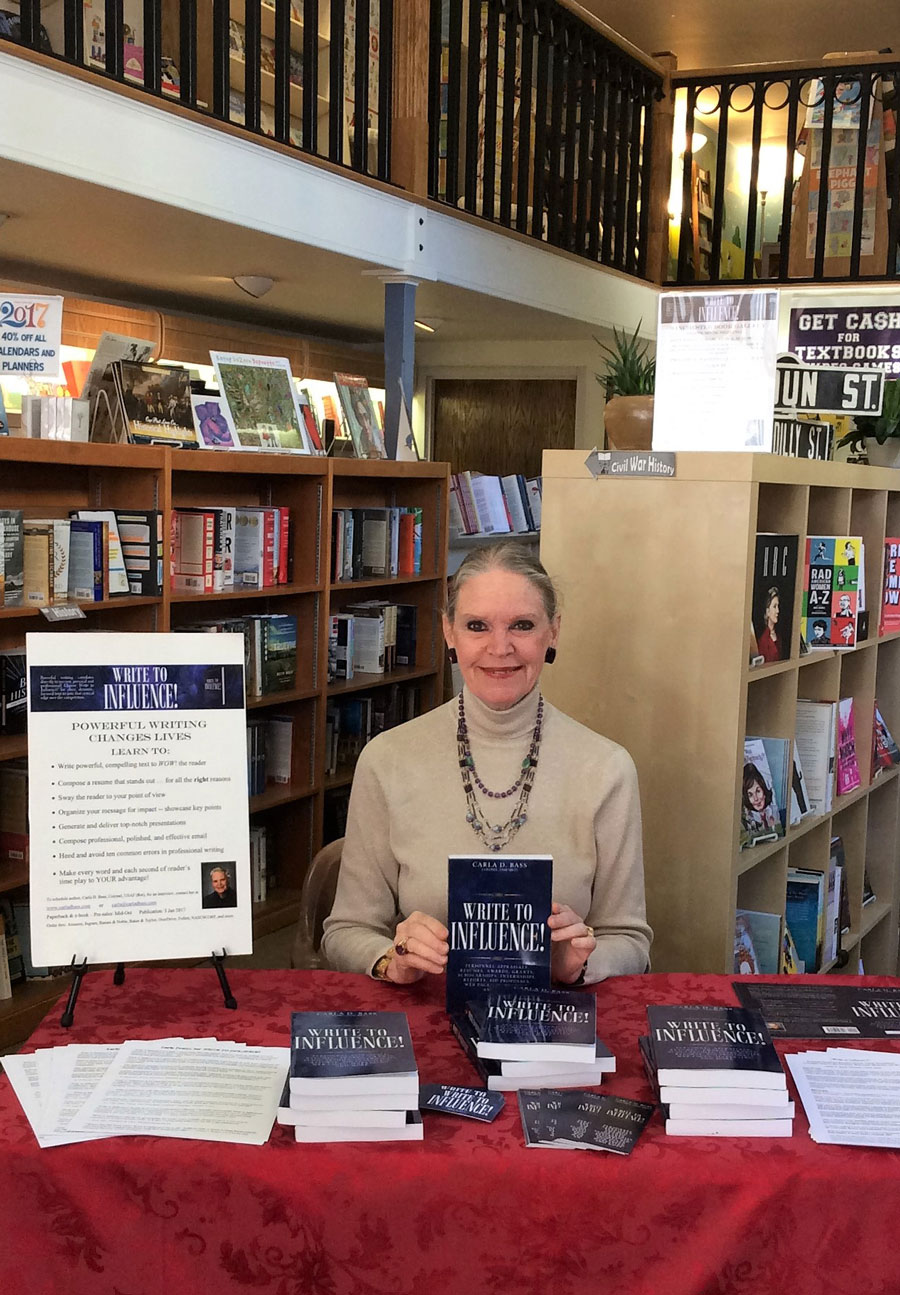 WRITE TO INFLUENCE! CLIENTS IN BUSINESS AND ACADEMIA
U.S. Geological Survey
National Intelligence University
George Washington University Graduate Business School
FTI Consulting
JMark Services, Inc.
Family Insight, P.C.
Cleared Solutions, Inc.
Diplomatic Language Services
Write to Influence! is also offered in public libraries in many states throughout the U.S.
Write to Influence! training led to increased professional advancement opportunities for countless numbers of service members.
Thank you, Carla Bass for your eye-opening Powerful Writing for Professionals workshop last night: I learned more there than at any writing course thus far!
Carla did an amazing job engaging with our students on her excellent tips to improve writing. Her workshop was positive, fun, stimulating, and engaging. She presented the material as an intellectual game — and students rose to the challenge! Carla and her workshop have our highest endorsement.